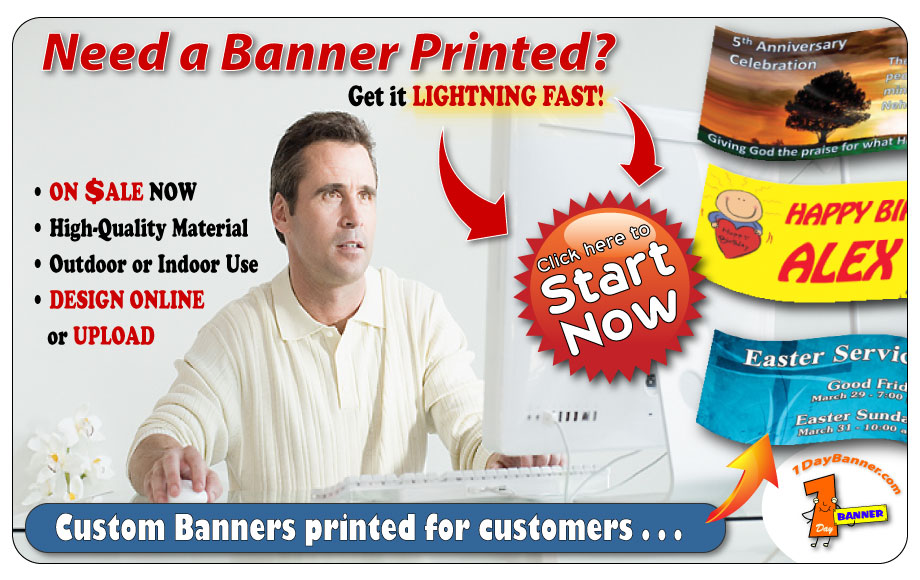 Effective banner printing is instrumental in making a business flourish. A well made sign promotes a business establishment and when placed in a conspicuous location, guarantees return of investments and additional profits. It should be free of misspelled words and sentences should be grammatically correct. If it contains wrongly spelled words and incorrect sentences, this could damage the reputation of the business establishment and will be ridiculed by everyone who sees it.
In banner printing, it is also vital to consider the measurement and the output of the image to be used. The picture should be clear, crisp and clean from both a long or short distance. The size of the text to be used should be easily read from both afar and nearby and should also be written in fonts that are understandable. The design should be striking to the eye and should immediately convey its message to the viewers. When the vinyl banner is made properly and uniquely, it will grab the attention of people and the information will stick to their memory.
Colors are also vital. It is better to match the right colors to produce a clean design so as to capture the eyes of the viewers. This will arouse their interest and will invite them to read further. Do not mix to many colors as this will produce a messy and disorganized output. The theme of the sign should match with the theme of the business or the event it is promoting.
Digitally printed banners are essential because they are a part of the marketing strategy and promotion of a business.
Advertising with banners and signs has come a long way through the use of billboards. Take a few steps outside your home and chances are you will see a billboard sign endorsing a product or service. This has been a major tool for most companies to get their message across and endorse whatever products or services they have.
The designs should be something out of the ordinary. It should be something that should speak volumes and get the message across in that instant that a passerby will give the banner a glance.
Banner printing companies should partner with their clients giving them the freedom to incorporate their own designs yet convincing enough to air their suggestions as well. Vinyl signs should serve their purpose, to get the people's attention and stir up their needs and wants into availing the products and services being offered. Billboards should not just be big, they should have something to say and the message should be clear enough to be understood.