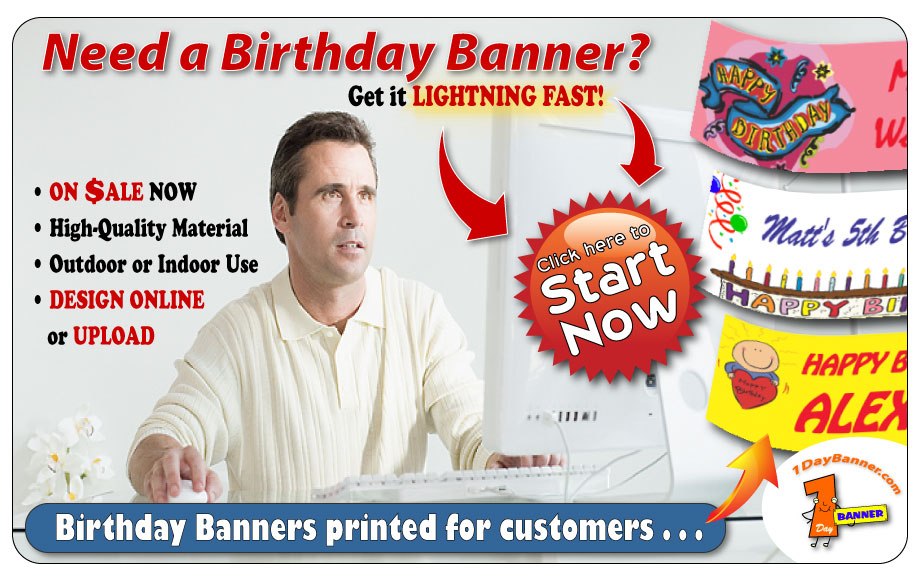 Intensify party memories by displaying happy birthday banners. A birthday is a special occasion for every person. It is a once-a-year event that commemorates someone's birth. This special day is usually highlighted by different types of food such as pasta, cake, ice cream and other dishes. There are instances when the day is filled with singing and other joyous activities to make the day memorable.
These banners are mostly personalized, and generally cheap in terms of price. Aside from the name of the celebrant, you can choose to include some pictures of the celebrant. In some instances, especially when it is intended for kids, you can include his or her favorite characters in its design. However, they are customizable according to the age of the celebrant so they are great to use for adults as well.
If you are thinking of an economical way to use these birthday banners, then you could choose to have a customized one printed that has some spare space where you can place enlarged pictures of the birthday celebrant. This will allow you to change the picture to whoever might be celebrating their birthday on that particular day.
If you wish to give them a printable happy birthday banner as a gift, one good idea is to gather photos of the celebrant and have someone arrange these photos in a collage. This type of arrangement will surely catch quite a bit of attention as a centerpiece. The sign can also be used by the birthday celebrant as décor in their room. This would truly make someone's birthday memorable.
What if your friend is planning a birthday party in his or her house, and you are unsure whether you should buy them a personalized birthday banner? You want to provide them with one but are concerned that they might see it as a simple and useless gift. No need to be worried. On the contrary, gifting customized birthday signage is actually special and very much appreciated.
A custom banner can do wonders for a party. It can be used as a sign to inform other visitors that the birthday celebrant is in the house. Hanging it on the celebrant's house gate is a great idea especially if their address is hard to locate. Also, it can be a great backdrop for picture taking.
It is also a good medium to tell a person how much you love him or her and how well you remember their birthday. The good thing about them is that you can add whatever personal message you choose.
And even though personalized birthday banners can only be used once, they can kept as a keepsake. So, don't take them for granted because they are the greatest sincere gift a person can give to others on his or her birthday. What are you waiting for? Request one now and make the special day even more special!