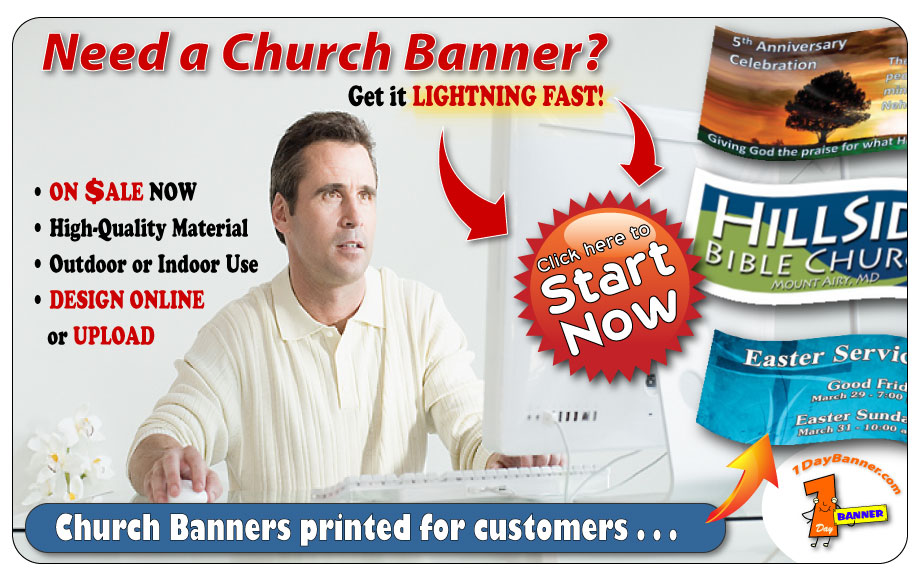 Because of their numerous activities throughout the year, churches use church signs to convey these events to the public. Such signage will invite more people to join these activities and instill in them the habit of going inside the house of worship, attending mass and praying. Some small churches invest in quality banners so that they can be recycled yearly. Other churches use vinyl-made signage because these are of good quality and are sturdy and inexpensive. Whatever material they are made of, the important thing is these signs will be able to attract people and make church-goers and supporters out of them.
Churches usually hold activities during Christmas, the Lenten season, and New Year. They also hold fund-raising events such as a car wash or a cookie sale. They also have Bible study sessions and Sunday school services. That is why they often use a church sign to promote such events. They also have banners printed containing directions to certain locations within the church area as well as Biblical quotes as friendly reminders to the people.
Yearly activities of Christian, Catholic and other churches will allow people to gather together and get to know one another. Fund-raising activities will let priests and nuns come up with money for projects such as food or shelter for the homeless. Inviting the youth to participate in Sunday school activities such as teaching children to read can also instill values like discipline, camaraderie, unity and goodwill. These laudable and unselfish affairs should be known and participated by everyone and the best way to inform the public about them is through outdoor church banners. You can create your own using a Church Sign Generator.